OSHA Places New Rule on Silica Exposure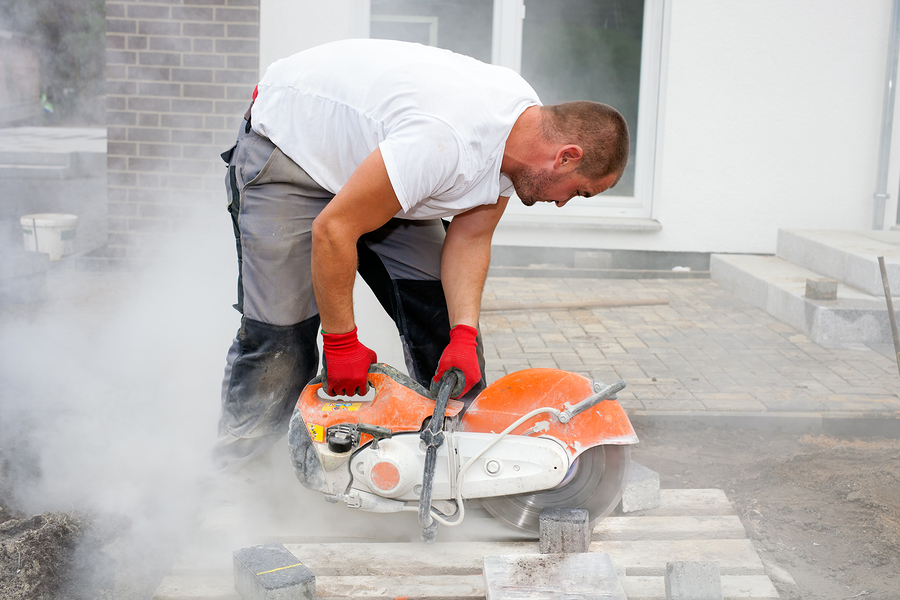 What is Silica Dust?
Crystalline silica is a part of soil, sand, granite, and many other minerals. The 3 most common forms of crystalline silica are quartz, cristobalite, and tridymite. Construction workers create silica dust anytime they cut, chip, grind, or drill tile, brick, stone, or any other object that contains silica.
The Health Effects?
Breathing silica dust has very serious health consequences. A person exposed to large amounts of silica dust for only 2 months could develop symptoms of acute silicosis. Silicosis causes disabling shortness of breath, weakness, and weight loss. Prolonged exposure can result in respiratory failure even death.
The New Rule.
Because of these health risks OSHA passed and is now enforcing a more strict silica dust rule. "The standard requires employers to limit worker exposures to respirable crystalline silica and to take other steps to protect workers (OSHA's Rule PDF)." On September 23, 2017, OSHA put the rule into effect, but only recently started enforcing the rule (Construction Dive Article). Here at Pikul Inc, we like to stay on top of all safety standards. Be assured we will be in full compliance with the new standard.
Please follow and like us: